PROCESSING ACCESSORIES FOR GAS FILLER CENTRE
SMART TANKER SAFETY COUPLER
Technology for your safety needs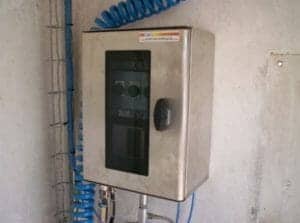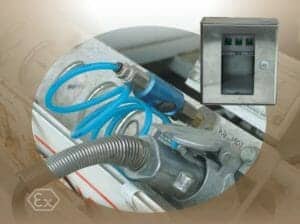 SMART TANKER SAFETY COUPLER
CONTEXT of the Smart Tanker Safety Coupler
 LPG tankers have a bottom flap underneath the tanker where it is filled (in addition to an isolation valve) to ensure safety during transport. The flap prevents any flow of liquid during transport.
 The flap must be open when the tanker is filled. It is opened by a pneumatic cylinder using the tanker's compressed air network.
 As this air network belongs entirely to the tanker, no depot safety device can activate the bottom flap.
 If the filling centre is evacuated, the flap will only be closed if the driver cuts off the compressed air network before evacuating the loading station. Without this action, the tanker is left at the loading station with the flap open.
LARCO has come up with an innovative solution to correct this flaw in site safety :
 The Smart Tanker Safety Coupler
PRINCIPLE of the Smart Tanker Safety Coupler
Instead of being connected directly to the bottom flap, the pneumatic circuit is connected to a stainless steel box installed in the loading bay.
This box has a three-way solenoid valve among other things.
The solenoid valve is driven directly by the site's loading PLC and is used to :
Inject pressurised air at the flap in normal loading conditions
Discharge the air outwards in an alarm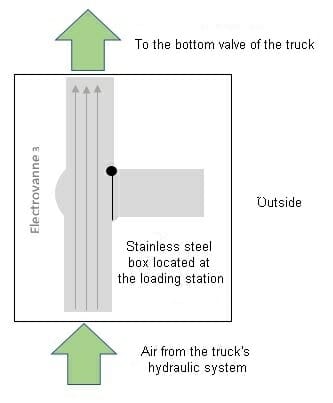 In normal conditions, the three-way solenoid valve is in a so-called "normal" position; the air from the tanker's hydraulic circuit passes through the three-way solenoid valve and opens the tanker's bottom flap.
As soon as the site's PLC sends an alarm (emergency stop, for example), the solenoid valve changes position, thereby discharging the air from the hydraulic circuit outwards causing the circuit to close immediately.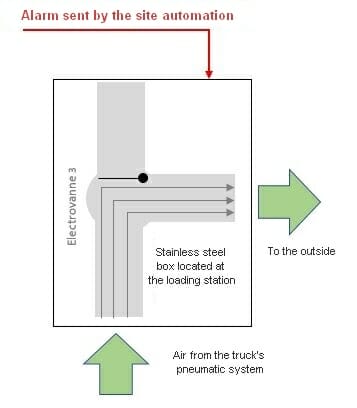 Thus, the Smart Tanker Safety Coupler allows the site to incorporate the tanker's bottom flap opening circuit directly into the filling centre's safety loop.
PROBE CONTROLLERS FOR PRESSURISED TANKERS
2596 BY cabinet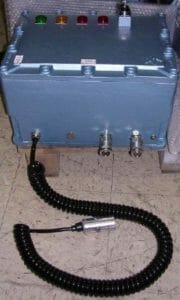 LARCO has developed a control system for probes (DOCIL C 510) installed in pressurised tankers to give the filling centres simple, effective architecture :
This cabinet comprises an explosion proof box for installation directly in the loading bay.
It includes the instruments required to process the DOCIL C 510 probe such as the intrinsic safety barrier and the 9533SIL2 processing board.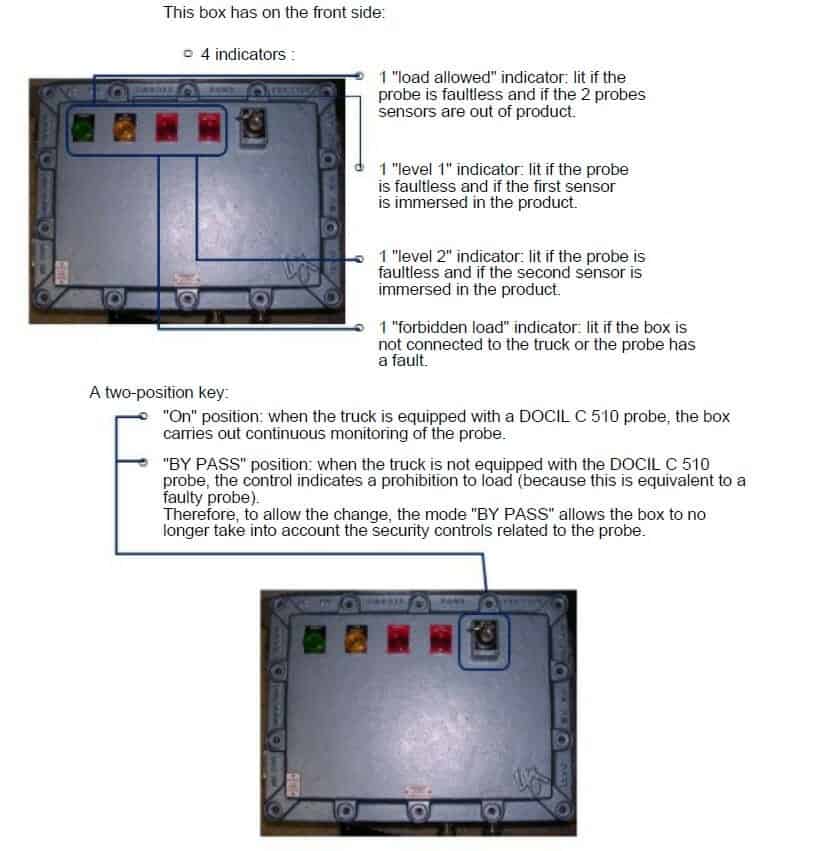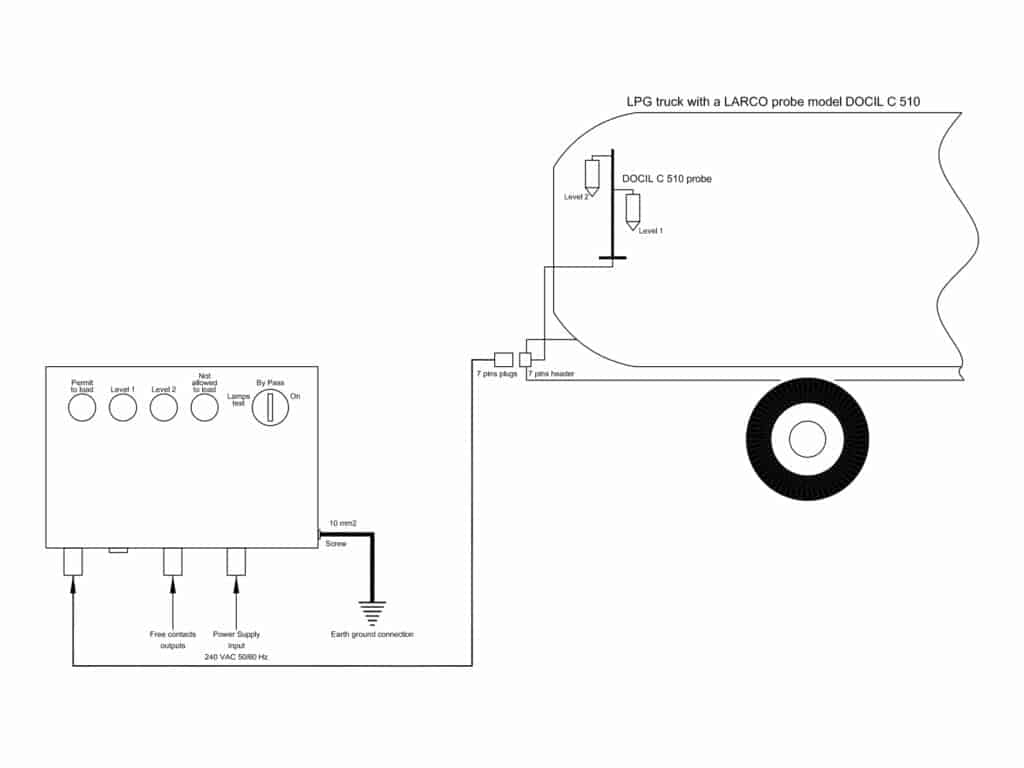 HYDRAULIC CONTROL UNIT for internal safety check valves
LPG tanks and spheres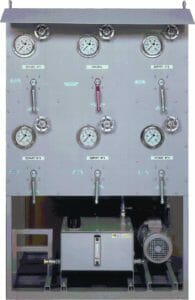 Larco produces various models of hydraulic units in line with the specific needs of your facility.
Possible options :
Several hydraulic outlets
Manual and/or electric pump
Explosion proof box or not
Possibility of having state of check valves in control room
Possibility of controlling check valves from control room
Our hydraulic units are mounted and tested in our workshops, thereby allowing simple, rapid and reliable on-site installation.